Yvanne Enever
Founder/Chief Executive Officer
Yvanne Enever is Founder and Chief Executive Officer of PHARMExcel, an award-winning, full-service Contract Research Organisation (CRO) providing Phase I-IV clinical research services to the academic, biopharma, and medical device industry.  Since its inception in 2009, PHARMExcel has enjoyed rapid organic growth to become a leading CRO in UK and European early phase trials.
Before founding PHARMExcel, Yvanne worked as a senior leader in clinical research heading up an academic Clinical Trials Unit (achieving spin out status) and then moving on to establish University College London's R&D unit, where she served as Assistant Director of Clinical Trials.
Yvanne is a leading voice at clinical conferences including The Research Quality Association International QA Conference , The 8th Annual European Medical Device Investigator Initiated Study Conference and the Institute of Clinical Research Symposium and was a member of the RQA Medical Device Committee. She is co-author of recent publications in the Lancet and Journal of Infection.
Yvanne holds a Bachelor's Degree in Critical Care, a Post Graduate Diploma in Management and is currently undertaking her PhD at UCL.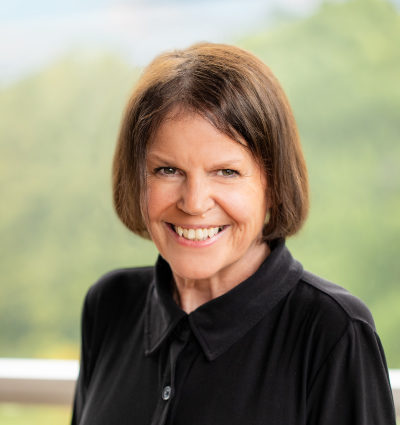 Margaret Irwin
Head of Clinical Operations
Margaret joined PHARMExcel in October 2020 as our Head of Clinical Operations. Margaret has over 25 years' experience in the clinical research industry.
She started her research career in 1992, at Covance CRU Leeds leading clinical/technical teams in complex, technical FTIM Phase 1 trials. In addition, she was instrumental in the units first MHRA inspection under the new accreditation scheme. Margaret was also involved in validation for a brand new aseptic Pharmacy and Human Appetite Lab located on the site. Margaret then moved to a Site Management Organisation as Head of Clinical Operations  whose speciality was Dementia, Pain and Diabetes, covering 5 clinics in the North of England. She then worked at Quintiles as Director of Clinical Operations, initially working as Programme Director with a sponsor in a partnership setting, covering Oncology, Cardiovascular, Infectious Disease in all phases and therapeutics areas.
Prior to moving to PHARMExcel, Margaret worked for 5 years at UBC Late Stage Ltd as Director Clinical Site Services Europe, responsible for all the site management and monitoring activities across EU and ROW.
Margaret has a BSc (Hons) in Bioscience and Health

Anshu Ahuja
Senior Manager Clinical Operations
Anshu has 16+ years of work experience in Clinical Research including 8 years as a Lead /Clinical Research Associate/Monitor and 8 years as a Clinical Operations Manager, working across different teams on large global/ multi-national studies (phase I, II & III) with significant experience in Oncology, Immunology, Neurology, Cardiology, Respiratory & Vaccines therapeutic areas.
After pursuing a bachelor's degree in Pharmacy, Master's in Clinical Research and Masters in Healthcare Management, he started a career as a Clinical Research Coordinator in New Delhi, India and then moved to become a Clinical Research Associate in 2006 – gainingCross Functional Expertise. Anshu then moved to PPD (UK) as a CRA to become a Clinical Operations Manager overseeing progress, metrics, and deliverables on cross functional global studies at country and regional level. He provided Line Management support primarily for CRAs whilst overseeing planning and support for business resource needs for UK and Ireland.
His responsibilities have spanned the full duration of commercial studies from project start-up to project close-out with significant experience in Audits & Inspections.

Kirsty Adams
Senior Manager Clinical Operations
Kirsty joined PHARMExcel in April 2022 as our Senior Clinical Operations Manager. Kirsty has extensive experience in the academic and NHS sector with particular focus on Phase I CTIMPs.
She started her career at Kings College London working on behalf of the sponsor on CTIMP's as a Trial Administrator supporting the Clinical Research Associates, in monitoring and setting-up academic clinical trials, before moving on to her role as a Sponsor Regulatory Advisor at University College London, supporting the regulatory set-up and conduct on investigator led clinical trials.
Prior to moving to PHARMExcel, Kirsty worked for 6 years in an early phase NIHR Clinical Research Facility specialising in early phase clinical trials in Oncology, Haematology and Neurodegenerative diseases. Kirsty was responsible for Quality, Governance and Data Management function of the research facility.
During the COVID-19 Pandemic Kirsty also led the NHS Facility in the large and complex programme of Urgent Public Health COVID-19 Vaccine trials, successfully recruiting over 2000 participants into vaccine and passive immunisation clinical trials.
Kirsty has a Bsc Honors in Psychology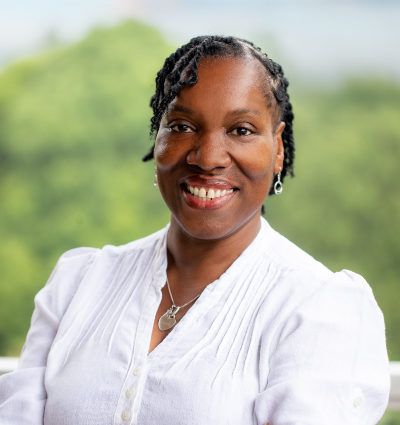 Akunna Nwanna-Skeete
Senior Clinical Research Manager
Akunna joined PHARMExcel in January 2017 as a Senior Project/Study Manager and has recently been promoted to Senior Clinical Research Manager.
Her career has spanned over 20 years within the UK pharmaceutical/biotechnology and CRO sectors. She has extensive experience working across Phase I-IV studies, working in a vast array of specialties, including haematology/oncology, neurology and gastroenterology.
Her academic qualifications include both a physical and biological science degree.
Akunna takes primary responsibility for leading on more complex studies and has the lead role for oversight of the Clinical Trial Administrator team and PHARMExcel's vendors.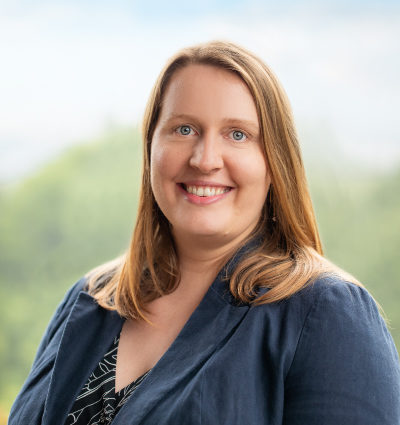 Brigitta Sarosi
Senior Clinical Study Project Manager
Brigitta joined PHARMExcel in February 2021 as a Clinical Study/Project Manager II. She started her career in clinical research at King's College London, working on studies in rheumatology and microbiology. From here she moved into a Study Manager position within academia, managing oncology trials across multiple phases. Brigitta has extensive experience in both commercial and academic studies, most recently being involved in a global Phase III Covid-19 research trial.

Amanda Bidle
Senior Clinical Study Project Manager
Amanda joined PHARMExcel in December 2022 as a Senior Clinical Study Project Manager.
She has vast research experience owing to her time in the NHS and before joining the organisation, Amanda was responsible for research operations, finance, governance, and quality with strategic oversight of a Clinical Research Facility (CRF).
Amanda has always had a passion for science and the investigative process, a career in research was a natural fit. She has experience in therapeutics areas such as cardiometabolic medicine, mental health research, and neurology as well interests in device, rare disease and advance therapy trials.
As a Biosafety Practitioner, Amanda has been able to demonstrate she has specialist knowledge and scientific understanding to improve the application of science within clinical research. She joined PHARMExcel because of the organisation's core values and PHARM Excels' dedication as a company to benefit healthcare and the scientific community.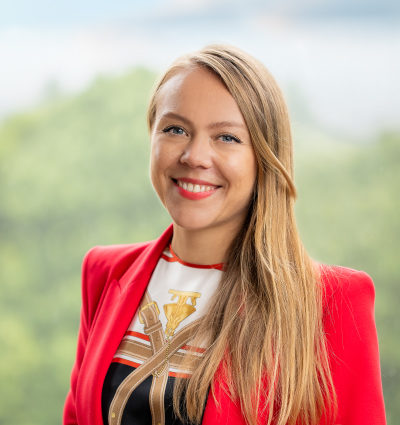 Alicja Kownacka
Clinical Study Project Manager
Alicja joined PHARMExcel in July 2021 as Clinical Research Associate II.
After completing her PhD focused on nuclear and molecular imaging technologies for visualizing tissue engineering constructs at the University of Hull, funded by European Marie Curie program, Alicja started her clinical research career at a start-up medical device company in the Netherlands.
Her accountabilities included setup and conduct of pilot clinical trials- phase II; product development activities relating to a novel tear fluid glucose sensor for diabetes management and other medical devices in accordance with ISO 13485.
In 2019 Alicja returned to UK where she joined Illingworth Research Group, CRO working on a number of early phase clinical trials in a wide range of therapeutic areas. As an addition to CRA role, Alicja had an opportunity act as Project Manager with a specific focus on startup activities, including monitoring the work against agreed budget and division of responsibilities.

Maryam Balogun
Clinical Study/Project Manager
Maryam joined PHARMExcel in August 2022 as a Clinical Study/Project Manager-I. After obtaining her BSc in Biochemistry and Genetics at the University of Nottingham, Maryam started her career in clinical research as a Clinical Research Administrator in 2017 at UCL. She was responsible for assisting in the management of a phase IV epilepsy trial performing clinical duties such as monitoring and ethic submissions, all whilst completing an MSc in Biomedical Science. Maryam was then promoted to a Clinical Trial Manager position at UCL in 2020 and was responsible for managing a phase III stroke trial and further gained some experience working on Urgent Public Health trials when the Covid-19 pandemic hit.
Maryam has always planned to move from academia to commercial clinical research and is looking forward to settling here with PHARMExcel and developing her skills in project management.

Aisha Anjum
Clinical Study Project Manager
Aisha joined PHARMExcel at the end of November 2022 as Clinical Study/Project Manager II. After obtaining her BSc in Biomedical Sciences at King's College London, Aisha started her career in clinical research as a Research Assistant at Imperial College London. Shortly after, she worked her way up as a CRA and then Clinical Trials Manager at Imperial Clinical Trials Unit, where she stayed for 12 years.
Aisha has experience of academic trials across different therapeutic areas and interventions, with UK and EU sites. She had the opportunity to work on a national critical care study for COVID-19 treatments during the pandemic.
Aisha has wanted to experience how clinical trials are managed in a CRO setting and learn about the challenges associated with this. She was drawn to PHARMExcel by their structure, values and ethics. She looks forward to working for PHARMExcel to further develop herself and continue contributing towards research.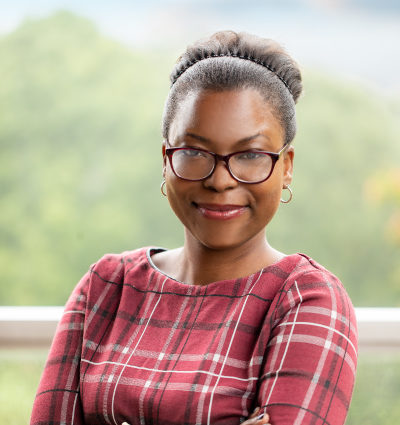 Martha Nabunjo
Clinical Research Associate
Martha joined PHARMExcel in March 2021 as a Clinical Research Associate (CRA) I.
She started her career as a Project Administrator (PA) at hVIVO Services Limited, working on internally and externally sponsored respiratory studies to ensure successful project delivery.
She later moved to Novartis as a Clinical Trial Associate (CTA), and worked on a catalogue of studies at different NHS and commercial sites across the UK, and in a wide range of therapy areas.
She later moved to Imperial College London as a CRA, working on a global phase IV, investigator initiated, cardiovascular study where she supported the management and monitoring of centres across Europe and South Africa.

Shazeela Toor
Clinical Research Associate
Shazeela joined PHARMExcel in August 2022 as a Clinical Research Associate (CRA) II. After obtaining her BSc in Biomedical Science from the University of Southampton, Shazeela started her career as a Clinical Trials Assistant (CTA) at LabCorp Limited, working on external sponsored Oncology studies, phases II/III. She was then promoted to a CRA, allowing her to support the monitoring activities all over London Hospital sites to ensure successful project delivery of a range of different indications of Oncology studies.
She is excited to make a difference within the clinical research world, by displaying the following traits, attention to detail, passion and building a good rapport with the Sponsors and sites. She is looking forward to working for PHARMExcel, allowing her to develop her skills within the CRA industry.

Noha Elbanna
Clinical Research Associate
Noha Joined PHARMExcel in June 2022 as a Clinical Research Associate II, she is a medical doctor and has 16 years of clinical trials experience working across multiple therapeutic areas, such as Endocrinology, Oncology, Dermatology, Genetics, Cardiovascular, Gynaecology and Haematology. She has global experience and has worked in many different countries in the middle east and Europe.
She started her career as Clinical Research Associate in Sanofi and worked on different Phase IV studies on their products. She later moved to work in different CROs, and worked on Phase II, III studies.
She is self-motivated, energetic has a strong passion and believes in the research and the importance of its results.

Ingrid Brumarescu
Clinical Research Associate
Ingrid joined PHARMExcel at the beginning of December 2022 as a Clinical Research Associate II. Ingrid started her career in clinical research as a Clinical Trials Administrator more than 15 years ago and worked her way up to CRA and Senior CRA. She has worked for 12 years in the Clinical Trials Office at King's College London, where as CRA she was part of the Quality Team of a sponsor organisation.
Ingrid has extensive experience of academic clinical trials with UK and EU sites, spanning various therapeutic areas. She has been heavily involved in the start-up of complex clinical trials and has joined PHARMExcel because she was attracted by their ethos, values and track record. Ingrid is passionate about clinical research as one of the best ways to improve health outcomes and is trying to be part of the research environment while also developing her career.

Iga Abramowicz
Clinical Research Associate
Iga joined PHARMExcel in December 2022.  She obtained her MSc in Applied Biotechnology at the Agricultural University in Krakow, Poland. She then furthered her scientific interests undertaking a PhD at the University of Birmingham, working in the field of DNA damage and repair. After successfully completing her studies, Iga worked as a Research Fellow in the Genome Damage and Stability Centre at Sussex University, carrying out research in the Human DNA Damage Response Disorders Group. Her research expertise involved working on rare genomic disorders in broad international scientific collaborations, mostly involving DNA repair pathways.
After 8 years Iga moved into clinical trials as a Clinical Trial Manager, based at Sussex University's Clinical Trials Unit. She was responsible for setting up, supporting and the day-to-day management of clinical trials as well as ensuring adherence to the trial protocol, regulatory and monitoring requirements. She worked on a range of clinical specialities including HIV, mental health, and sexual health.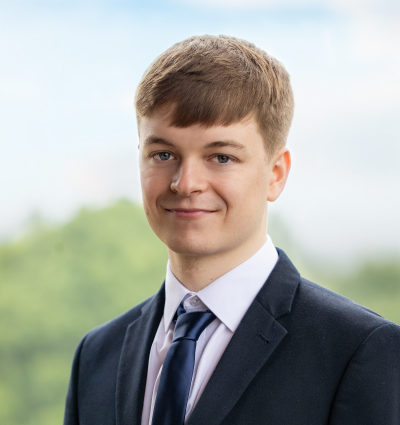 Joshua Barry
Clinical Research Associate
Joshua joined PHARMExcel in September 2021 as a Graduate Clinical Trials Administrator. He has recently graduated from Nottingham Trent university where he received a BSc in Pharmacology.
During his time at university Joshua studied modules such Chemotherapy of Cancers & infections and Neuroscience which further piqued his interest in the pharmaceutical and clinical industry.
Joshua used to work in the building industry where he developed his strong work ethic. He is new to the clinical workspace and says that PHARMExcel has been a great place for him to develop his skills and understanding.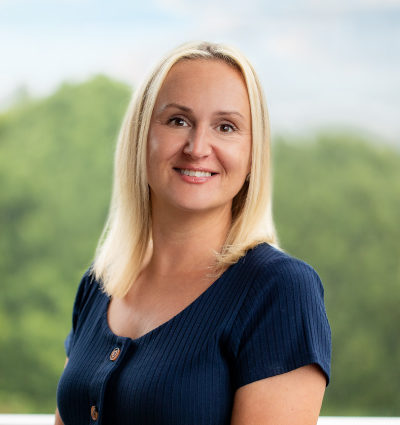 Samantha Males
Senior Clinical Trials Administrator
Sam joined PHARMExcel in March 2017 as a junior Clinical Trials Administrator, working her way up to Senior CTA in Dec 2018. During her time with us, Sam has gained extensive knowledge in the research process and document management and continues to support the set-up, management and control of essential trial documentation across our portfolio.

Christopher Stevens
Clinical Trials Administrator
Christopher Joined PHARMExcel in June 2022 as a Clinical Trials Administrator. He graduated in 2021 from the University of Portsmouth earning a BSC in Biology. During his time at university Christopher studied modules such as Cell Biology & Biochemistry and Genomics in molecular medicine. Christopher also completed an Honours project analysing the effectiveness of Bexarotene in treating Alzheimer's disease, which gave him his first insight into clinical research.
After graduating Christopher felt he had missed opportunities for laboratory experience in his final year of university due to the pandemic, so he decided to gain experience by working in a COVID-19 lightning laboratory processing PCR samples. This involved month long 12-hour night shifts, which taught him hard work and perseverance, as well as the practical skills he had been seeking.
Christopher is new to the clinical side of the workspace and PHARMExcel have been an excellent workspace to develop his skills and knowledge.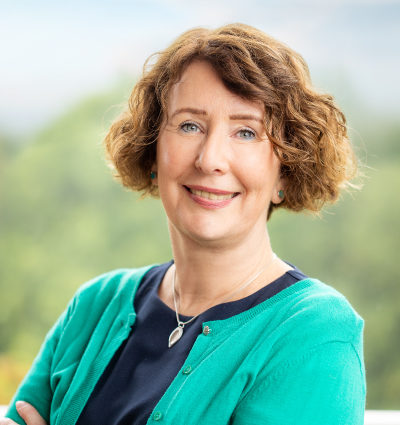 Allyson McLean
Head of Quality Assurance
Allyson has a career which spans over 20 years, with extensive clinical, quality and compliance experience across the Pharmaceutical, CRO and health care industries.
Originally, with a nursing background, she moved into clinical research as a site coordinator/ research nurse; trained as a CRA with Quintiles and then moved into QA, initially within a Phase 1 unit.  From there, she has worked across Pharma R&D departments, in various quality and compliance roles, including establishing and maintaining Quality Management Systems; regulatory inspections and audit; risk assessment; quality improvement, to name a few.  She has previously led the design and implementation of inspection awareness/readiness activities both within the UK and Globally within various companies.
Allyson has a BSc in Nursing with Health Studies from Napier University, Edinburgh and MSc focused on Quality Management in Scientific Research & Development, from Cranfield University.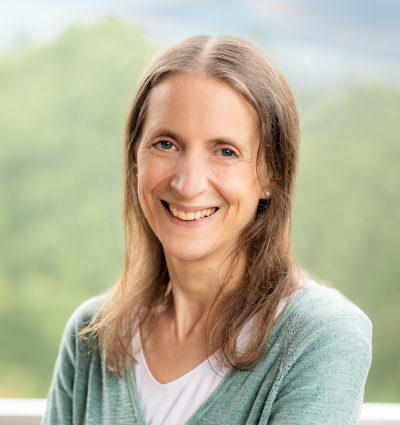 Anna Norris
Head of Finance
Anna joined PHARMExcel in April 2020 as Financial Controller. She is ACA qualified and has over 20 years' experience working in accounting and finance roles. After 3 years training in a small audit firm she spent 16 years at the UK subsidiary of a Spanish owned fragrance wholesaler where she progressed through various positions to become Finance and Administration Director. Anna then spent 2 years as Head of Finance and Administration at a tech start-up, setting up and developing a new finance function.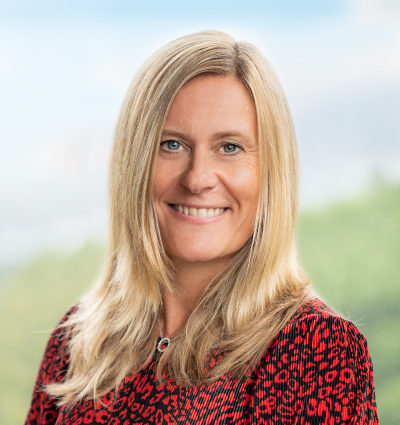 Dani Harrison
Head of HR & Well-Being
Dani joined PHARMExcel in April 2019 as Office Manager and Human Resources Representative. She then moved into the role of HR/Well-Being Manager and is now the Head of HR & Well-Being for the company.  Dani has over 30 years of Office Management and HR experience starting her career within the banking sector. Dani was appointed as PA to the Senior HR Advisor for the City and West End Region for NatWest, where she studied for her Diploma in Human Resource Management and Post Graduate Certificate in Management (CIPD & PGCM). Following this, Dani was promoted to Compensation & Benefits Consultant and involved in many aspects of HR Management.
In 2009 she moved into the education sector, undertaking finance and administration roles within various Primary Schools.

Katie Howe
Head of Marketing
As the Head of Marketing at PHARMExcel, Katie is responsible for creating and accelerating the company's marketing strategy and brand recognition in the UK and Europe.
She is focused on driving the company's vision to become the chosen CRO of choice in early phase clinical research studies for academic and biotechnology sponsors.
Katie has over 20 years' experience in B2B marketing, specialising in marketing strategy, brand awareness and lead generation in the UK and international markets.
Throughout her career she can be accredited with many "firsts" – including launching the first ever online learning platform for engineering practitioners; developing the Institution of Engineering & Technology's first commercial webinar programme and launching the first mobile phone donation campaign for a Hospice charity.
Katie holds a BA in Business Studies and German from Swansea University, and the Digital Marketing certificate from the Institute of Data & Marketing.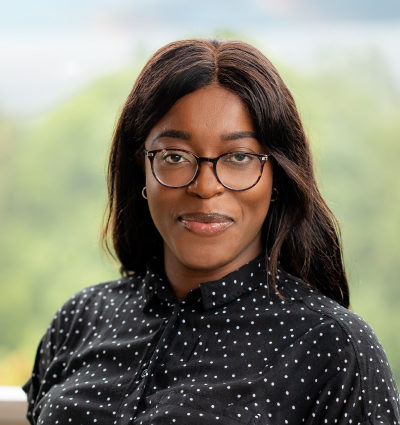 Carol Osuji
Quality Assurance Manager
Carol joined PHARMExcel in January 2020 as our first in house Clinical Research Associate (CRA) II. Carol has 9 years of clinical trials experience working across multiple therapeutic indications such as Oncology, Respiratory, Alzheimer's, Postpartum haemorrhage, Crohn's disease, Ulcerative Colitis and Cardiovascular.
She started her research career at Richmond Pharmacology (Phase I), performing clinical procedures, undertaking Quality Control (QC) of essential documents, data entry, raising and closing data queries and assisting CRAs. She later moved to IQVIA were she worked up the ranks from Clinical Trials Assistant to CRA I, latterly working as a Single Sponsor CRA across multiple studies of all Phases.
Carol takes primary responsibility for monitoring our portfolio of studies (both on site and remote). Her experience enables her to assist with developing monitoring plans, feeding into study planning and logistics, assisting with ethics and regulatory submissions, escalating quality issues and serious breaches of the protocol and GCP and working with our Project Management team to support process improvements.

Ibrahim Ali
Business Development Executive
Ibrahim joined PHARMExcel in April 2023 as a Business Development Executive. After obtaining a BSC in Biological Sciences from Nottingham Trent University, Ibrahim began his career in business development and has extensive experience in CRO services and eClinical solutions including eCOA and EDC.
Ibrahim has a passion for innovation and technology within clinical trials, in particular how it can be used to improve patient experience and improve diversity within clinical trial populations. He is looking forward to helping PHARMExcel grow and establish itself as one of the leading CROs in the UK.

Laura Barr
Senior Marketing Executive
Laura joined PHARMExcel in June 2023 as Senior Marketing Executive to support the growth of the marketing department and drive the company's brand and demand generation forward. Laura is also focused on content creation and engagement marketing.
Her expertise extends beyond marketing and events, successfully navigating various industries throughout her career, such as healthcare, SME business support and educational toys. Laura's diverse background includes a BSc in Psychology from the University of Manchester and teaching Psychology and English at a secondary school. This experience has honed her skills in understanding human behaviour and tailoring marketing strategies to resonate with target audiences.

Caroline Lofts
Finance Manager
Caroline joined PHARMExcel in July 2022 as Finance Manager.  Caroline has over 35 years of Admin and Finance experience, starting her career with Barclays.  Caroline has had many roles within the bank starting in Barclays plc and then into Knightsbridge International and Private Bank at Canary Wharf.
In 2016 Caroline moved to the Education sector undertaking Finance roles and then as a Schools Accountant providing financial support to various schools in the London Borough of Barnet.
Caroline has recently completed the Level 3 AAT qualification for Assistant Accountant and is hoping to continue with her studies to Level 4 to fully qualify as an Accountant.

Paula Noot
Office Manager and PA to CEO
Paula joined PHARMExcel in March 2023 as Office Manager and PA to Chief Executive Officer, Yvanne Enever.  Paula has over 25 years involvement in Administrative, Secretarial and PA roles.
Her experience has spanned working within the Banking and Education Sector.
In 2016 she immigrated to the UK and took up various Office Manager and PA roles within Primary and Secondary Schools.
Paula is responsible for managing all aspects of the company's offices whilst supporting the CEO.
Study Management Specialists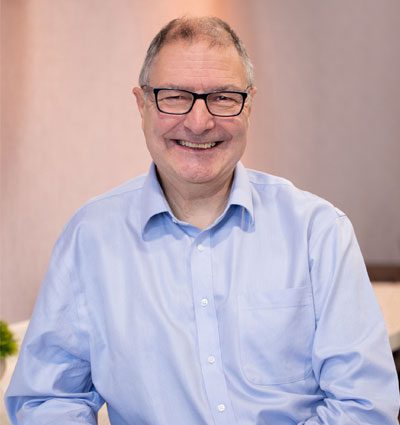 John Hladkiwskyj
Clinical Research Contractor
John began his career in clinical research in 1987. Since then he has held a variety of roles which have allowed him to become an experienced clinical researcher across many different disciplines and therapeutic areas. As well as working in the UK, John has international experience in running and monitoring studies in Europe, the USA, Asia, the Middle East and Africa for a variety of International clients from the pharmaceutical, biotechnology and medical devices industries. John has partnered with PHARMExcel since 2018
"PHARMExcel's passion for their projects, the professionalism shown by the team, combined with direct access to the Managing Director sets PHARMExcel apart from other CROs."

Sponsor
Need a full-service clinical trial delivery function?