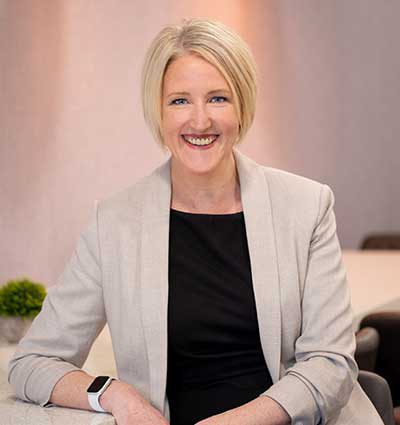 Yvanne Enever
(Managing Director)
Yvanne Enever is founder and Managing Director of PHARMExcel, a full service CRO which she established over 11 years ago.
Her experience includes 10 years within the NHS (in various senior clinical positions) and 10 years clinical research experience within the academic sector. She was responsible for heading up an academic Clinical Trials Unit (achieving spin out status) and then latterly moving on to establish University College London's R&D unit, where she was appointed Assistant Director of Clinical Trials.
In 2008, she moved to the private sector, working for a small CRO. There she was responsible for developing their Global QA systems, before leaving to focus on development of her own organisation.
Since its inception, PHARMExcel has organically grown and now undertakes clinical trials throughout the UK, Europe and with progression into the US.
Yvanne holds a Bachelor's Degree in Critical Care from the University of Middlesex, a Post Graduate Diploma in Management from University of Hertfordshire and is currently undertaking her PhD at UCL.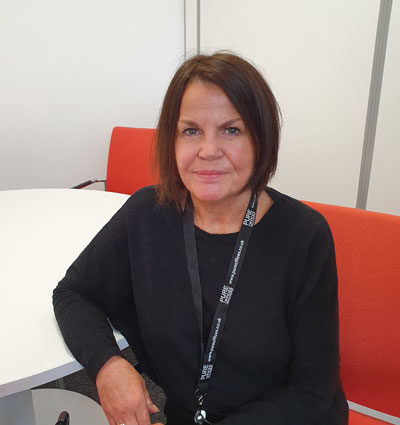 Margaret Irwin
(Head of Clinical Operations)
Margaret joined PHARMExcel in October 2020 as our Head of Clinical Operations. Margaret has over 25 years' experience in the clinical research industry.
She started her research career in 1992, at Covance CRU Leeds leading clinical/technical teams in complex, technical FTIM Phase 1 trials. In addition, she was instrumental in the units first MHRA inspection under the new accreditation scheme. Margaret was also involved in validation for a brand new aseptic Pharmacy and Human Appetite Lab located on the site. Margaret then moved to a Site Management Organisation as Head of Clinical Operations  whose speciality was Dementia, Pain and Diabetes, covering 5 clinics in the North of England. She then worked at Quintiles as Director of Clinical Operations, initially working as Programme Director with a sponsor in a partnership setting, covering Oncology, Cardiovascular, Infectious Disease in all phases and therapeutics areas.
Prior to moving to PHARMExcel, Margaret worked for 5 years at UBC Late Stage Ltd as Director Clinical Site Services Europe, responsible for all the site management and monitoring activities across EU and ROW.
Margaret has a BSc (Hons) in Bioscience and Health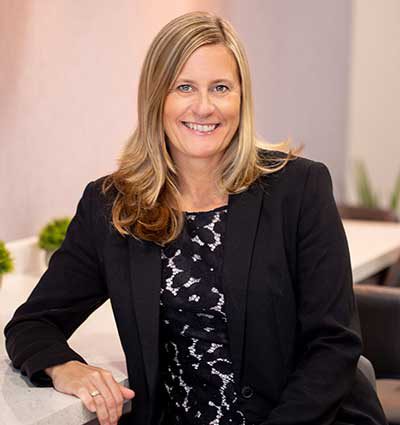 Dani Harrison
(Office/Human Resources Manager)
Dani joined PHARMExcel in April 2019 as Office Manager and Human Resources Representative. Dani has over 30 years of office management and HR experience starting her career within the banking sector. Dani was appointed as PA to the senior HR advisor for the City and West End Region for NatWest, where she studied for her Diploma in Human Resource Management and Post Graduate Certificate in Management (GIPD & PGCM). Following this, Dani was promoted to Compensation & Benefits Consultant and involved in many aspects of HR management.
In 2009 she moved into the education sector, undertaking finance and administration roles within various Primary Schools.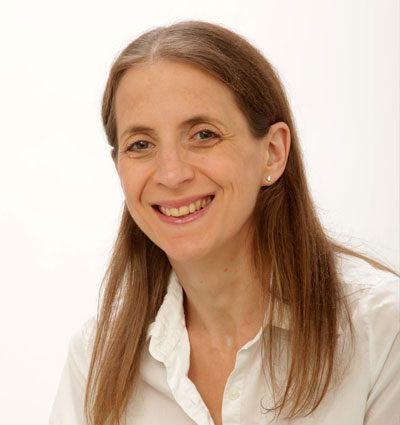 Anna Norris
(Financial Controller)
Anna joined PHARMExcel in April 2020 as Financial Controller. She is ACA qualified and has over 20 years' experience working in accounting and finance roles. After 3 years training in a small audit firm she spent 16 years at the UK subsidiary of a Spanish owned fragrance wholesaler where she progressed through various positions to become Finance and Administration Director. Anna then spent 2 years as Head of Finance and Administration at a tech start-up, setting up and developing a new finance function.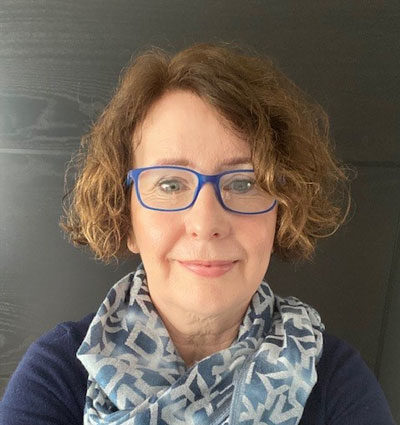 Allyson McLean
Head of Quality Assurance
Allyson has a career which spans over 20 years, with extensive clinical, quality and compliance experience across the Pharmaceutical, CRO and health care industries.
Originally, with a nursing background, she moved into clinical research as a site coordinator/ research nurse; trained as a CRA with Quintiles and then moved into QA, initially within a Phase 1 unit.  From there, she has worked across Pharma R&D departments, in various quality and compliance roles, including establishing and maintaining Quality Management Systems; regulatory inspections and audit; risk assessment; quality improvement, to name a few.  She has previously led the design and implementation of inspection awareness/readiness activities both within the UK and Globally within various companies.
Allyson has a BSc in Nursing with Health Studies from Napier University, Edinburgh and MSc focused on Quality Management in Scientific Research & Development, from Cranfield University.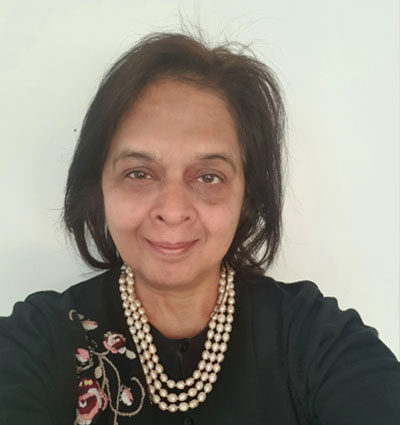 Gita Patel
Senior Study/Project Manager
Gita joined PHARMExcel in December 2020 as our Senior Study/Project Manager. Gita has over 30 years' experience in the clinical research industry.
She started her clinical research career in 1992, at London School of Pharmacy joint London School Hygiene & Tropical Medicine to determine drug sensitivity in vitro after which was appointed as Research Associate at Royal Marsden Hospital in Haemato-Oncology Unit and was instrumental for Biochemical Profile analysis and Medical Management Plans with patient-centric care for cancer patients including Stem Cell Transplants.
Pfizer was first step to move into Global Pharmaco-Epidemiological Survey of adults and children and expanded access to Investigational Medicines. Gita then moved to large CROs and pharma partners in clinical operations/project management/regulatory affairs involved in large/small/complex Clinical Global Phase I-IV and Observational studies in various indications notably Oncology and not limited to Rare Blood Disorders, Cardiology Central Nervous System, Alzheimer's and Nerve modulation, Pain, Dermatology Endocrine/Metabolic, Immunology (virology), Injury, Rheumatoid Arthritis and Medical Devices.
Prior to moving to PHARMExcel, Gita worked as consultant for 6 years effectively with Key Opinion Leaders (physicians and academics) in designing or operationalising studies and develop strong sustainable peer to peer relationships with Network, Regulatory and Ethics aspects of clinical development on clinical medical products across EU and ROW.
Gita successfully studied for a PhD whilst working on the project inexorably led to the commercial development of FDA approved "Splenda".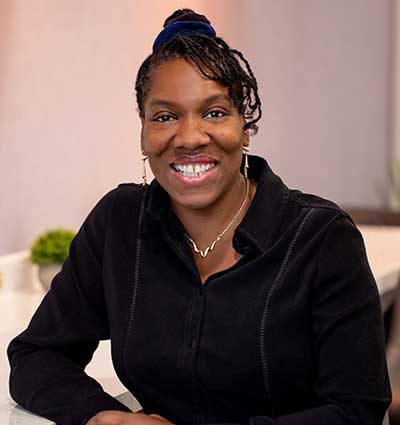 Akunna Nwanna-Skeete
(Senior Clinical Research Manager)
Akunna joined PHARMExcel in January 2017 as a Senior Project/Study Manager and has recently been promoted to Senior Clinical Research Manager.
Her career has spanned over 20 years within the UK pharmaceutical/biotechnology and CRO sectors. She has extensive experience working across Phase I-IV studies, working in a vast array of specialties, including haematology/oncology, neurology and gastroenterology.
Her academic qualifications include both a physical and biological science degree.
Akunna takes primary responsibility for leading on more complex studies and has the lead role for oversight of the Clinical Trial Administrator team and PHARMExcel's vendors.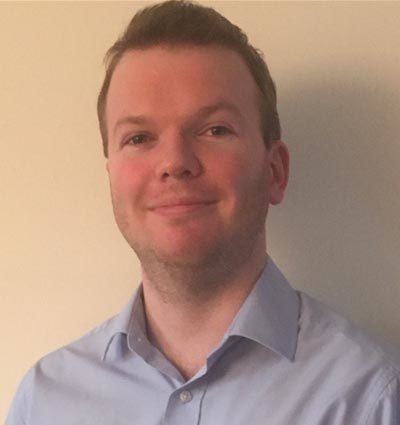 Matthew Wilkins
(Clinical Study Project Manager I)
Matthew joined PHARMExcel in September 2020 as a Clinical Study/Project Manager-I. After completing his PhD at the University of Southampton, Matt started his career in clinical research as a Clinical Trials Assistant in the NHS working on a range of healthy volunteer and patient studies. He was then promoted to the role of Clinical Research Coordinator, responsible for setting up and managing a portfolio of trials across multiple Phases and therapeutic areas, including Myasthenia Gravis, Ophthalmology and Hepatology. More recently, Matt was heavily involved in the recruitment of volunteers to Covid-19 vaccine studies including the Oxford-AstraZeneca trial, prior to joining PHARMExcel.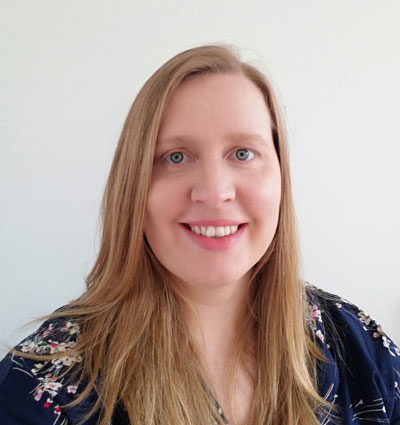 Brigitta Sarosi
Clinical Study Project Manager II
Brigitta joined PHARMExcel in February 2021 as a Clinical Study/Project Manager II. She started her career in clinical research at King's College London, working on studies in rheumatology and microbiology. From here she moved into a Study Manager position within academia, managing oncology trials across multiple phases. Brigitta has extensive experience in both commercial and academic studies, most recently being involved in a global Phase III Covid-19 research trial.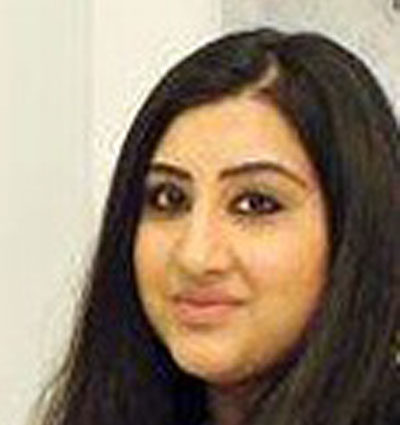 Trishna Champaneri
Clinical Project Study Manager II
Trishna joined PHARMExcel in May 2021 as a Clinical Study/Project Manager-II.
She is a highly motivated individual with 15 years' experience in clinical research.
Trishna has recent experience in research within Private Healthcare delivering academic and commercial projects in a variety of therapeutic areas, oncology, cell therapy & medical devices.
Her self-motivated and strong work ethic and integrity encourages her to build up trust and good client relationships.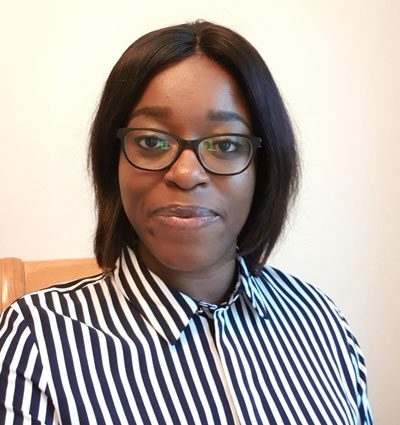 Carol Osuji
(Clinical Research Associate-II)
Carol joined PHARMExcel in January 2020 as our first in house Clinical Research Associate (CRA) II. Carol has 9 years of clinical trials experience working across multiple therapeutic indications such as Oncology, Respiratory, Alzheimer's, Postpartum haemorrhage, Crohn's disease, Ulcerative Colitis and Cardiovascular.
She started her research career at Richmond Pharmacology (Phase I), performing clinical procedures, undertaking Quality Control (QC) of essential documents, data entry, raising and closing data queries and assisting CRAs. She later moved to IQVIA were she worked up the ranks from Clinical Trials Assistant to CRA I, latterly working as a Single Sponsor CRA across multiple studies of all Phases.
Carol takes primary responsibility for monitoring our portfolio of studies (both on site and remote). Her experience enables her to assist with developing monitoring plans, feeding into study planning and logistics, assisting with ethics and regulatory submissions, escalating quality issues and serious breaches of the protocol and GCP and working with our Project Management team to support process improvements.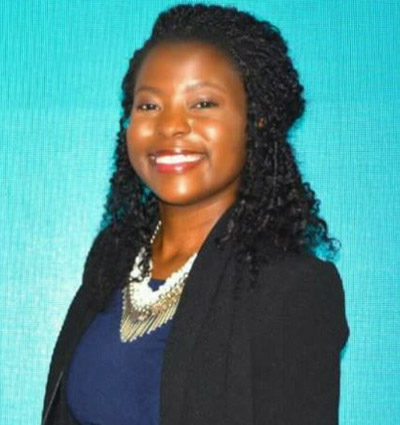 Martha Nabunjo
Clinical Research Associate I
Martha joined PHARMExcel in March 2021 as a Clinical Research Associate (CRA) I. She started her career as a Project Administrator (PA) at hVIVO Services Limited, working on internally and externally sponsored respiratory studies to ensure successful project delivery. She later moved to Novartis as a Clinical Trial Associate (CTA), and worked on a catalogue of studies at different NHS and commercial sites across the UK, and in a wide range of therapy areas. She later moved to Imperial College London as a CRA, working on a global phase IV, investigator initiated, cardiovascular study where she supported the management and monitoring of centres across Europe and South Africa.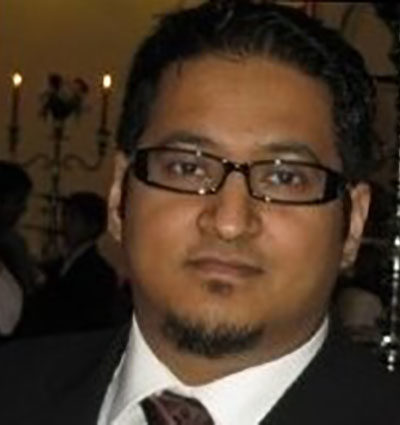 Mohammed Khan
Clinical Research Associate II
Mohammed Khan Joined Pharmexcel in March 2021 as a Clinical Research Associate II with a strong interest in medical devices.
He graduated in 2001 with an Honours degree in Chemistry with Business Management.
After a short time of 18 months in the NHS, Mohammed entered the world Clinical research as a CTA working in a phase I Clinical Unit with Chiltern International. Mohammed went on to work for many Pharma companies and CROs, in some of the rarest diseases. Mohammed has worked in all phases and a wide range of therapeutic areas with monitoring experience in UK, Europe and Asia. Most recently, Mohammed went to Pakistan to perform monitoring and oversight in trials being conducted in some of the rural parts of Pakistan.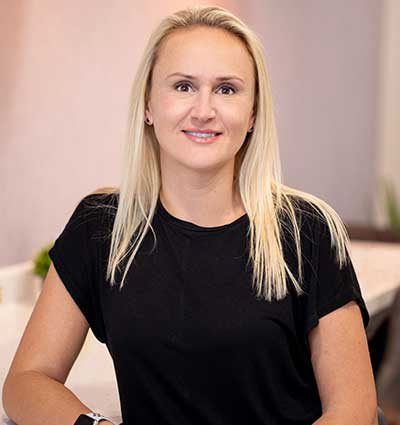 Samantha Males
(Senior Clinical Trials Assistant)
Sam joined PHARMExcel in March 2017 as a junior Clinical Trials Administrator, working her way up to Senior CTA in Dec 2018. During her time with us, Sam has gained extensive knowledge in the research process and document management and continues to support the set-up, management and control of essential trial documentation across our portfolio.
Study Specific Clinical Research Associates (CRAs)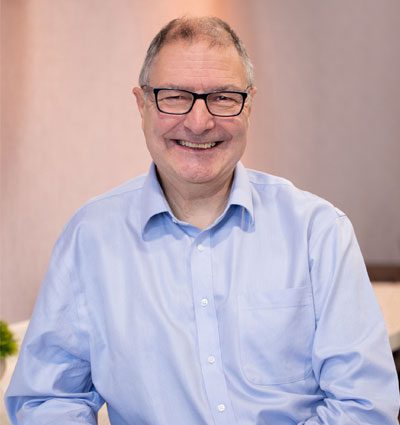 John Hladkiwskyj
John began his career in clinical research in 1987. Since then he has held a variety of roles which have allowed him to become an experienced clinical researcher across many different disciplines and therapeutic areas. As well as working in the UK, John has international experience in running and monitoring studies in Europe, the USA, Asia, the Middle East and Africa for a variety of International clients from the pharmaceutical, biotechnology and medical devices industries. John has partnered with PHARMExcel since 2018
"PHARMExcel's passion for their projects, the professionalism shown by the team, combined with direct access to the Managing Director sets PHARMExcel apart from other CROs."

Sponsor
Need a full-service clinical trial delivery function?