---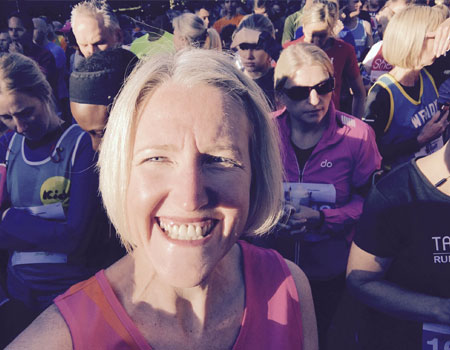 The 1st October marks Day 1 for our 100k run challenge. Yvanne Enever will be running 100k during the month of Oct to raise money for PHARMExcel's chosen charity, Macmillan Cancer Support.
Yvanne said.."as a former runner (semi retired due to injury!) this is exciting and daunting at the same time, but I am determined to complete for a great Charity. "
Allyson McLean is also supporting our MD, Yvanne Enever.
Allyson said.."as an unfit non-runner this will be extremely difficult for me but I am determined to complete. 🤞🏻 "
There is no obligation to sponsor but anything you can donate will be gratefully received and all donations will go directly to our charity.
We wish them luck and look forward to the updates!
---
"Life is what you bake it" was the theme today at PHARMExcel! Staff came together to hold a Macmillan coffee morning to raise much needed funds for our chosen charity. A bake off around the theme saw staff competing for star baker which went to Dani Harrison (HR Manage) with her showstopper beach cake. She was closely followed by Anna Norris (Financial Controller) with her epic "burger" bakes. A huge thank you to all staff that participated in the baking, buying and eating ans to all our colleagues and friends that also contributed to a fantastic morning. PHARMExcel are pleased to announce they have raised over £200 today!
---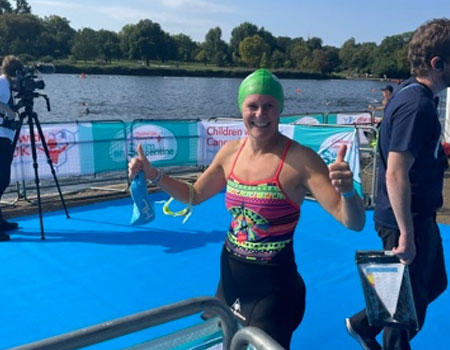 Congratulations Dani Harrison (HR and Wellbeing Manager) for completing your 2 mile Serpentine swim in aid of Macmillan Cancer Support. First woman home in her wave! The monies raised will go towards the PHARMExcel target of raising £2000 this year for Macmillan, our chosen charity for 2021. All donations greatly appreciated.
---
Well done to Dani Harrison our Office/HR Manager who walked 43k around London last weekend and raised £360.00 for our supported charity Macmillan Cancer Support! PHARMExcel were glad to be able to donate and support this challenge too!
---
The PHARMExcel team hosted their own virtual quiz night and £280.00 was raised for Macmillan Cancer Support.  A great evening was had by all and Yvanne was the winner!