What's a typical day for you?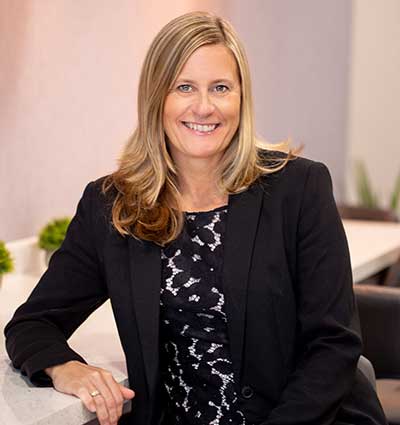 I would start by saying there is no typical day for me – but that is the best bit about my role and working for a fast- growing Company like PHARMExcel!
This role involves both office management and HR management responsibilities, and every day includes an element of each.
I ensure that the office is run as smoothly as possible and as we are currently mostly working from home during lockdowns and restrictions, still ensuring this happens – even remotely! It is especially important right now so staff are kept up to date with all the COVID updates and the extra Health & Safety measures that we have brought in, and also that we all keep in touch via virtual team meetings and chats and making sure that the whole team are okay.
I make sure the team have all the equipment & stationery they need, and ensure they are up to date with HR policies & procedures too.  As we are a small, expanding company we are always looking to improve and develop, and this involves many new policies being written and updated, which I have responsibility for.
I offer HR advice and support to the whole team and support the Managing Director and Senior Leadership Team with HR admin, HR strategies, appraisals, recruiting, training and line management processes and procedures.
I also get involved in client invoicing and staff compensations, so support the Financial Controller with this activity.
The social/entertaining element to my role is often busy too.  If there is a staff birthday or occasion, I organise flowers, gifts and cards, and also gifts/cards for clients too.  I also lead on organising staff social events– this year's virtual Christmas party was definitely a first!
My role is a very mixed bag of management both office & HR.  I feel I learn something new every day and love this!
What do you feel are the key skills and attributes needed to do your role?
I would say this role encompasses all general office and people management skills.  However, the key skills I feel are organisation skills, time management skills, listening skills, attention to detail, communication and team skills.
HR Management experience and skills are also essential.  I use these and develop these every day. I have my diploma in HR Management and have found this invaluable in undertaking my HR duties.
What training have you received since you joined PHARMExcel?
I have attended lots of webinars in relation to the HR aspects of my role, and the employment law updates especially in relation to Covid-19. I attended a first aid course too. Most of my role has involved on the job training and I learn and develop my skills every day.
What are the elements you like most about your job?
I enjoy all the elements of my role but especially the HR side of things.  Ensuring the staff are happy and have all they need in order to work effectively and efficiently is paramount to me.  This is also true for the Company itself.  As a growing and expanding business, the role involves creating and developing HR policies and procedures as a platform for future growth and the people aspect is really important for this.  I love this area of my role and felt so proud that we managed to achieve the silver award from Investors in People last year – a real highlight for me!
What are the benefits to you for working at PHARMExcel?
Working for PHARMExcel has many benefits it has enabled me to grow and develop myself and also the role.  I have been allowed to use all my past work experiences to shape this position and move it forward.  Being a part of the Senior Leadership Team has given me a voice and an input into growing the company and moving it forward, which is a great privilege and personal benefit to me.  Working in a small team and the feel of a family has been lovely too.
There are many other benefits too – the flexibility given to staff to work from home and to attend appointments too.  Family is extremely important at PHARMExcel and the Managing Director makes this her top priority for all staff, which I think is essential for staff wellbeing.
The other benefits that staff are given include the new 'Wellness Day', Private Medical Insurance, Christmas Bonus scheme, enhanced holiday entitlement to name but a few, which are all appreciated.
I would say my main benefits though are firstly, seeing how our work can help move medical science and research forward to help people that might not have been able to have such treatments and devices if the studies we undertake weren't commissioned, this is more prevalent than ever during these unprecedented times.
Secondly, being able to develop this role and learn from the new challenges and experiences each day and to be a part of this company expanding and moving forward in all ways – very exciting times!
Why did you choose PHARMExcel?
I was attracted to PHARMExcel as it was new, growing company with a personal feel to it.  I felt I would be able to get involved in lots of different tasks within the office management role, rather than just a few elements if I was in a large organisation.  I connected to the Company ethos and values too – honesty & integrity; teamwork; quality and passion. I knew it was a developing business and was excited about growing with it – I haven't been disappointed.