Below is a small interview held with Mike Ring, one of our Study/Project Managers, who gives us a glimpse into his day at PHARMExcel
What's a typical day for you?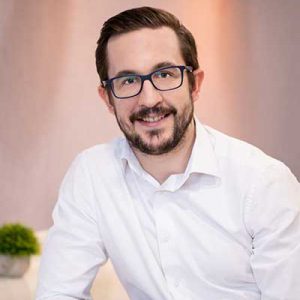 Although it may sound cliché, there really is no such thing as a typical day here at PHARMExcel! This is a true hybrid role in every sense. The role is a blend between traditional study management and project management. The tasks in the day can be quite varied, from supporting your Clinical Research Associates (CRAs) with site level queries or co-monitoring, to a face to face country level project meeting with your sponsor/client. The one typical aspect of the day is the teamwork, ethic and ethos. Everyone supports and cross covers to ensure we consistently deliver on time and on budget, whilst maintaining our quality standards. As our moto says, "Together we make it happen!"
What do you feel are the key skills and attributes needed to do your role?
The key skills needed are time and people management; along with being able to multi-task, manage competing priorities and stakeholders, across multiple projects. Confidence and prior experience also play a major role; being able to execute and make decisions in the moment, whilst seeing the big picture and the impact of your decision making.
The team is relatively small but incredibly experienced. The motto here is #oneteam for a very good reason! You need to be a team player and be prepared to roll up your sleeves to help at any moment. Enthusiasm and proactiveness are other key skills required.
What training have you received since you joined PHARMExcel?
I have attended an external project management course, received in house ISO 14155 training and have attended the ICR forums. I also recently represented my Managing Director at an external CCRA training day which provided a great networking opportunity for the Company.
There's always discussion on latest regulatory updates and we hold regular team meetings to look at training requirements.
What are the elements you like most about your job?
The team chemistry and bond are quite unique; all likeminded, hardworking and experienced individuals. There is a whole remit of exciting projects across all phases and multiple therapy areas. Trust from senior management goes a long way and the variability of a hybrid role.
What are the benefits to you for working at PHARMExcel?
Benefits to me are working with experts, whom I continually learn from. We also get some nice perks such as flexible working, working from home, medical insurance, along with some nice lunches and breakfasts! I also received a reward and recognition benefit for the contribution I have made for one of my studies and the successful client relationship I have established during this period.
Why did you choose PHARMExcel?
I knew about the Company reputation (and the Managing Director) whilst working in the NHS, therefore it was an easy decision when the time was right, to move across.